At 1:45pm, Daw Elementary will be participating in a safety drill. This is just a drill and all students are safe.

#wltigertales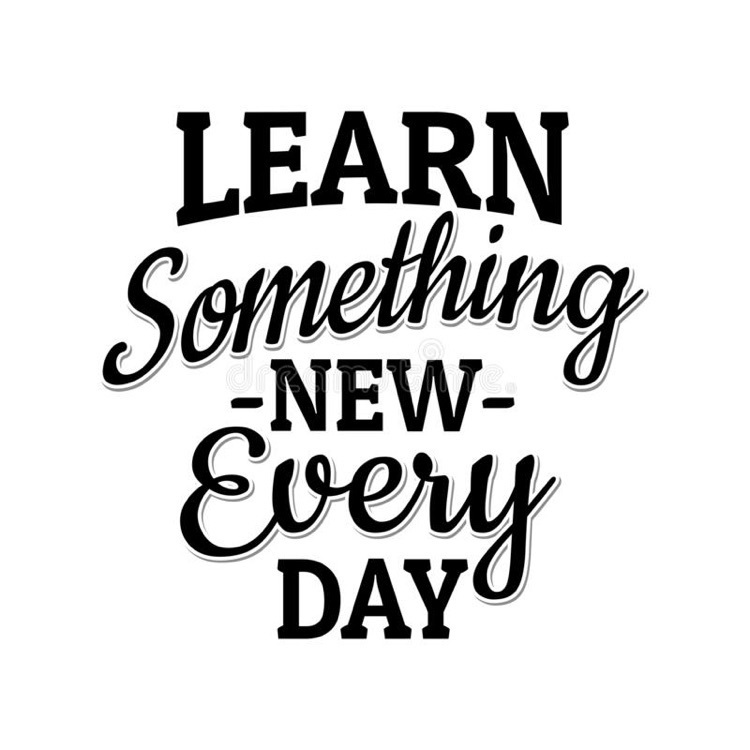 The Wellsvile Local School District recently held its Back-To-School-Bash on August 16, 2022. The Bash was attended by many of our students and their families and it seems a good time was had by all. Without the generous support and donation of time, talent and resources from the following individuals, businesses and organizations, this event would not be possible: United Health Care, Guardians of the Children, Christ Life Church, Head Start, Community Action Mobility Unit, Corporation for Ohio Appalachian Development, Care Funeral and Cremation Specialists, Kohler Dental, Dr. P, Michael Moore, Underwood Reality, Wellsville Care and Share, Roberts Funeral Home, S&M Fuel, Fiesta Tableware, Wellsville Public Library, Giant Eagle, Save A Lot, Wellsville Community Foundation, Campbell Signs and Apparel, Shayne Beagle and Joan Holmes, Wrentie Martin, Insight Clinical Counseling and Wellness, Eve Music Studio and The Cinderella Project, Famiy Success Network, The Counseling Center, Christina House, Wellsville Band Boosters, Garfield PTA, Psycare, Senior Support Action Group, Columbiana County Education Service Center and Family Children First Council, Wellsville Police and Fire. Also thank you to the Wellsville Local School staff, their families and the students who worked tirelessly the day of the Bash to help make it a great event for all! Wellsville Rocks!!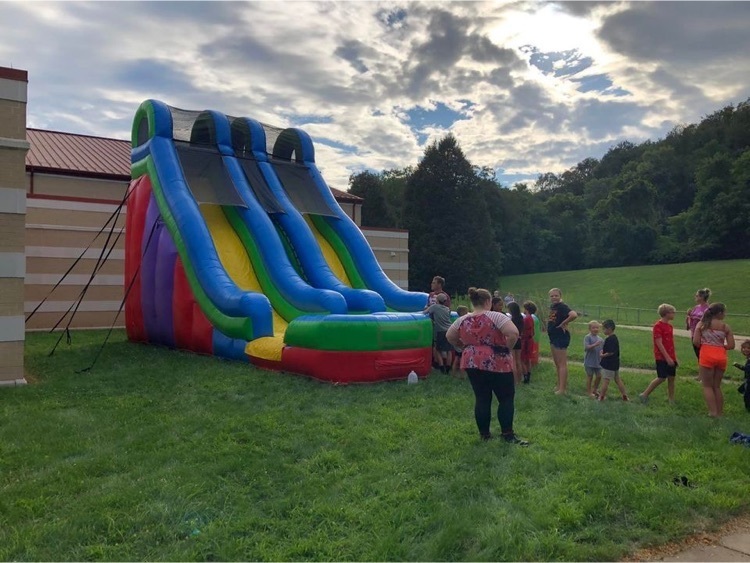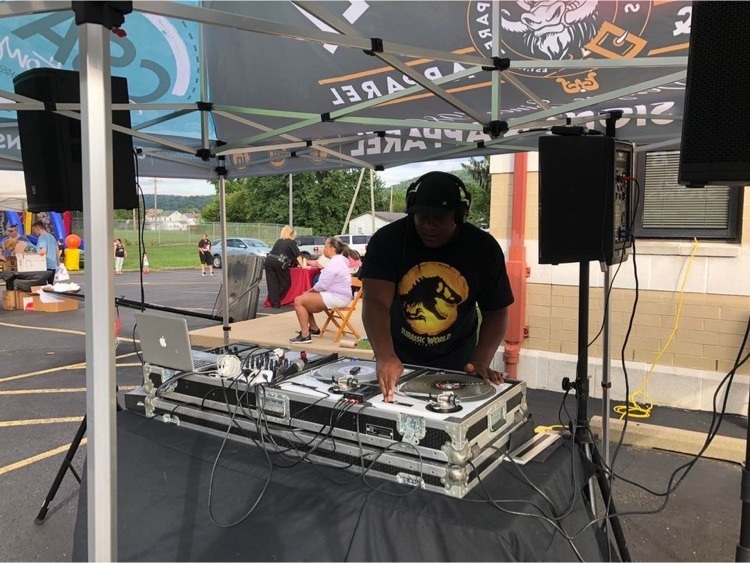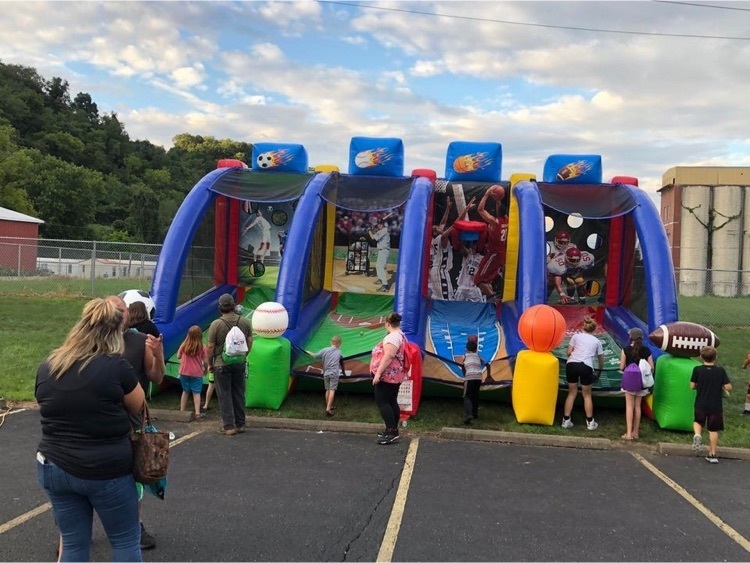 #wltigertales

Happy First Day of School Tiger Nation! Here's to a great 2022-2023 school year! Please share your child's back to school photo in the comments below! #wltigertales

Breakfast & Lunch menus 🍳🥞🌮🍕🥗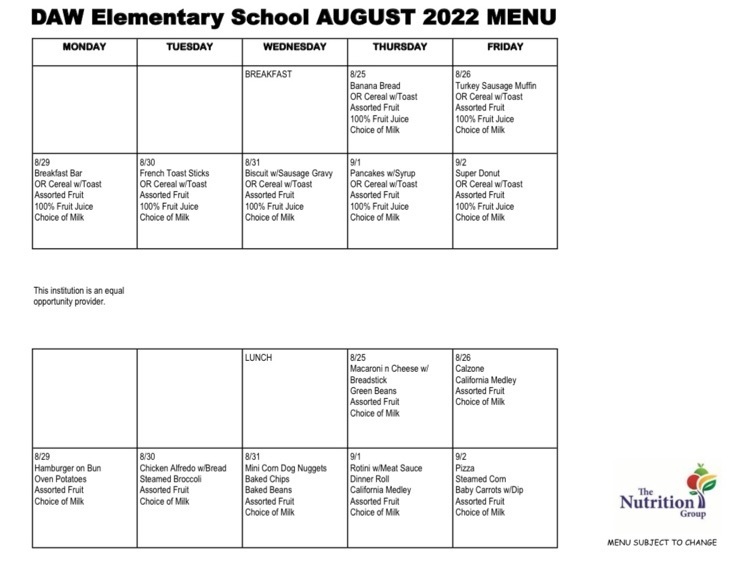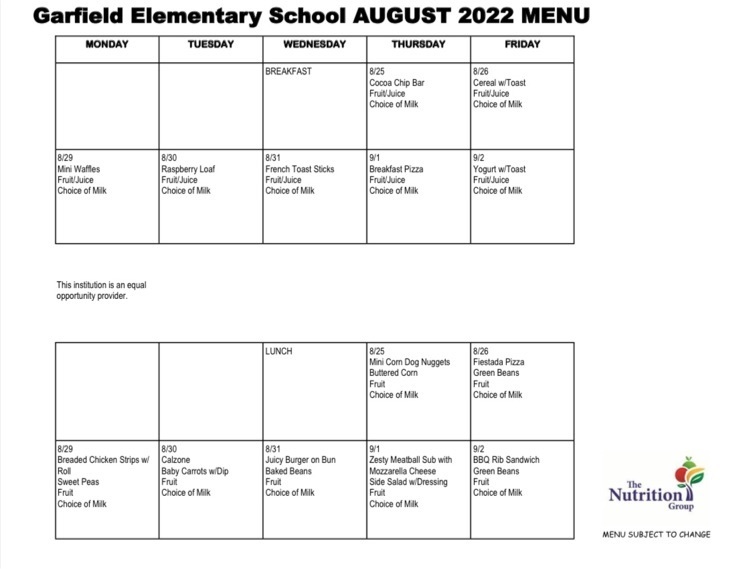 2022-2023 Bus Schedules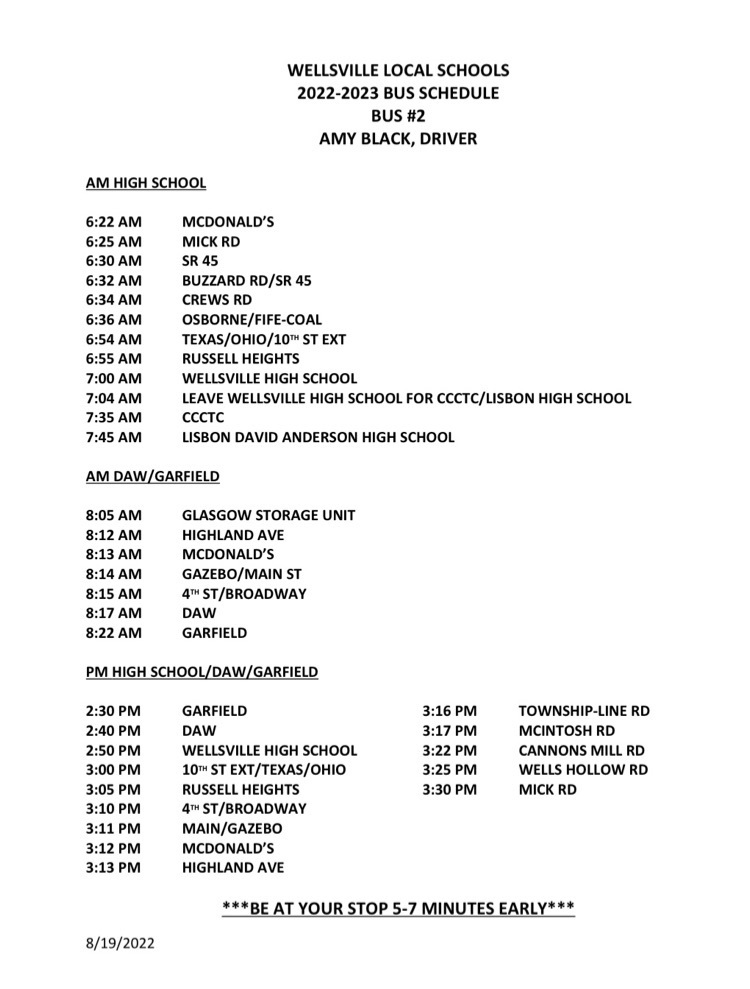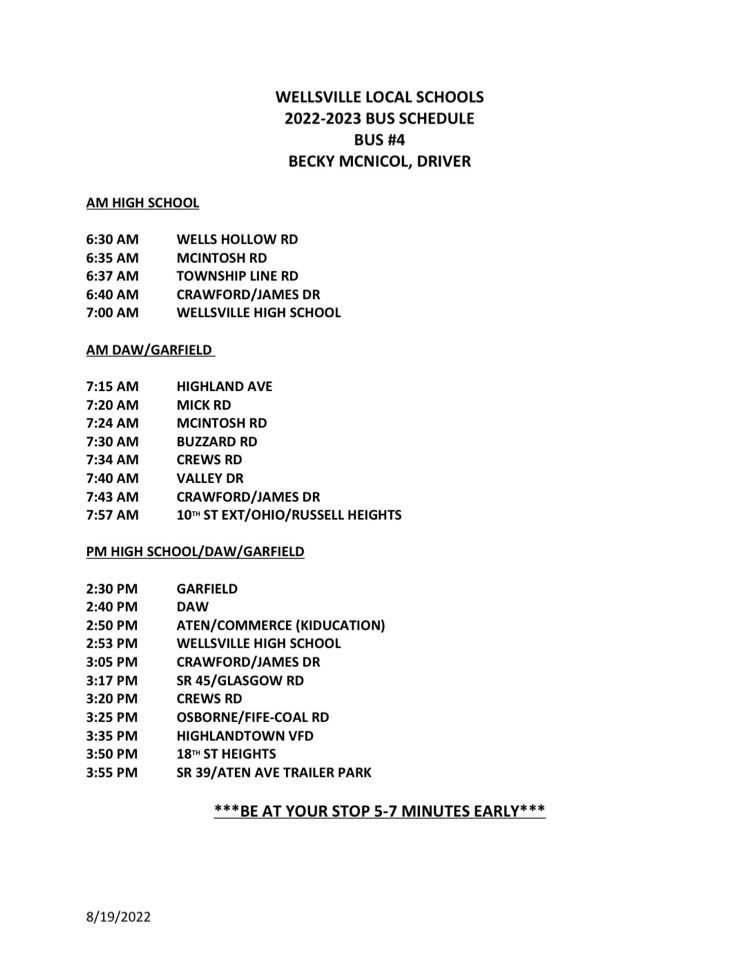 We are looking forward to meeting our new tigers this week! #wltigertales

🧡🖤📣 Attention Tiger Fans -- Don't forget to join us tonight at Wellsville Nicholson Stadium for Meet the Tigers @ 7:30PM! We will be introducing all Jr. High and High School Fall sports and Marching Band. Our Jr. Tigers will also be recognized, too! See you there! 🐯

✨🤍📣 Attention all Kindergarten-6th Grade girls: Be on the lookout for registration forms for our annual Future Tiger's Cheer Clinic hosted by your WHS Cheerleaders!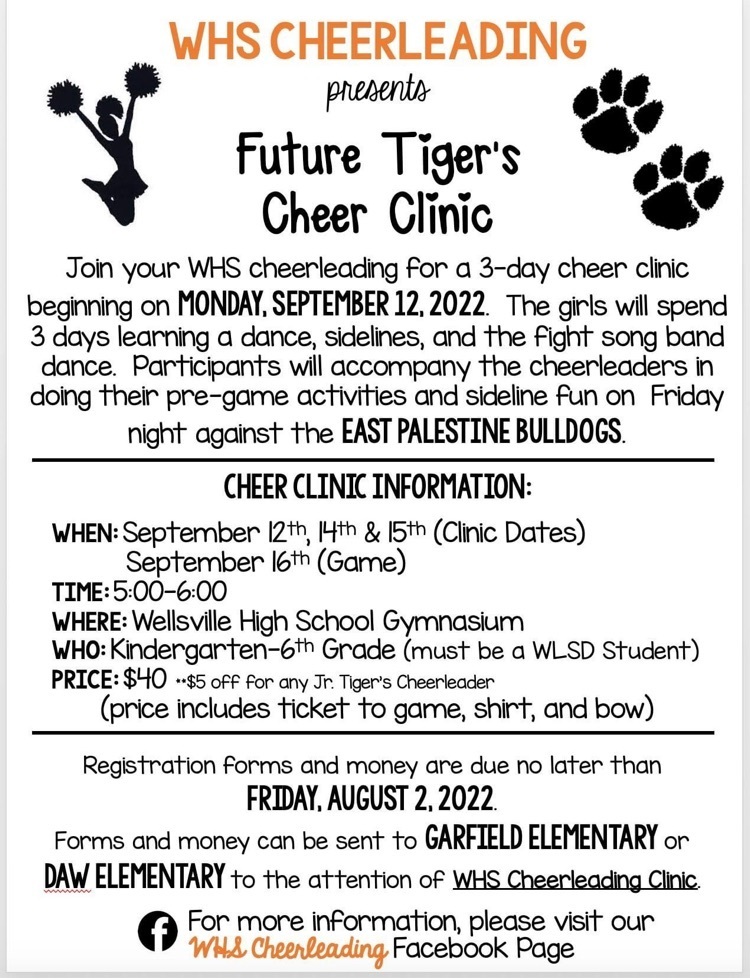 Our Back 2 School Bash is just one week away! Can't wait to see you there! 🐾

WHS: 8th grade and new student open house will be held on August 22nd and 23rd from 9am-2pm. Students will receive important information along with their schedules. Tours will be self guided and students can practice opening their lockers. 🐅🐾

🐾 A Message From Mr. Prescott 🐾

Meet the Tigers will be on Monday, August 15th, at the football field. Start time is 7pm. The following teams will be recognized: Jr. Tigers, band, cheer, volleyball, football and golf for both junior high and WHS. 🐅🐾

📚🐾 4th Grade Orientation Information 🐾📚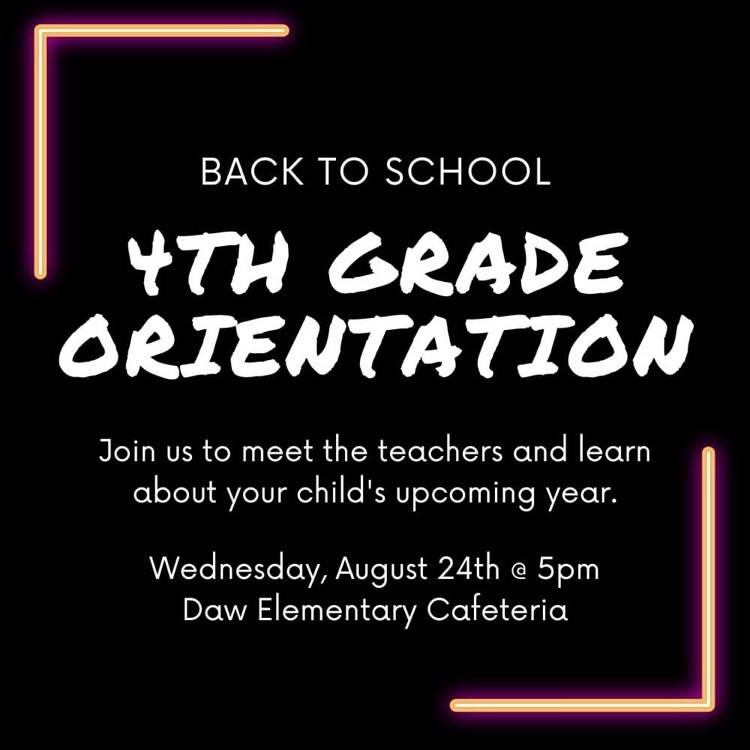 📚✏️ School Update ✏️📚 Reminder all students must have a clear or mesh backpack. The school will supply clear or mesh backpacks when students return to school. School supplies will also be provided for students!

We can't wait to see you at our Back 2 School Bash! #wltigertales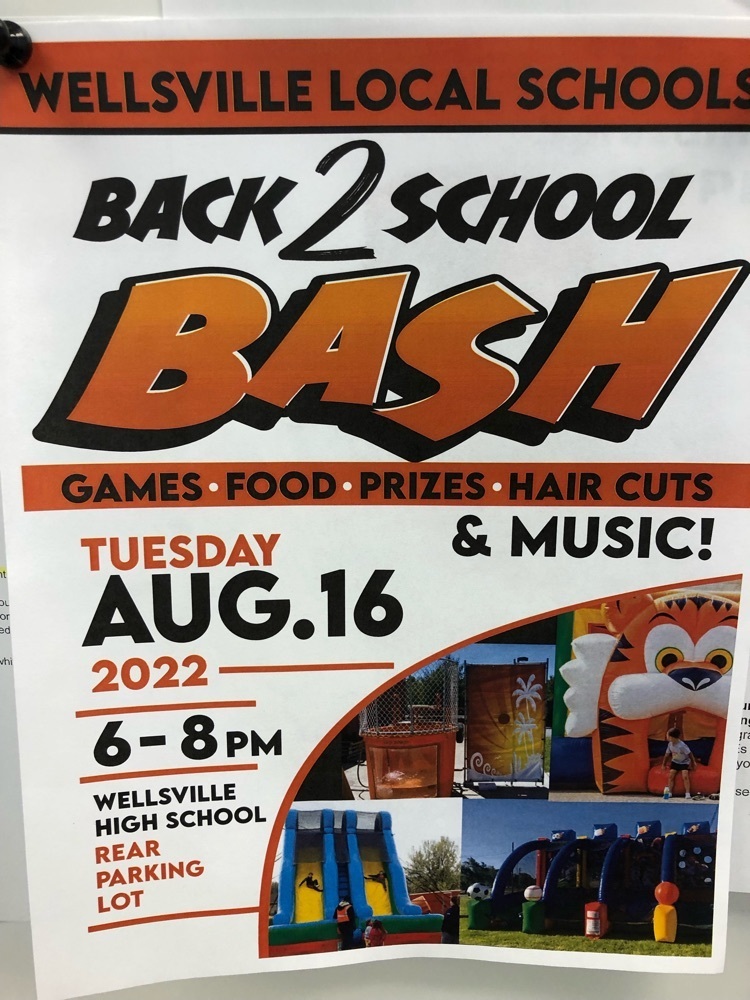 Band Camp Information 🥁🎺🎷🐾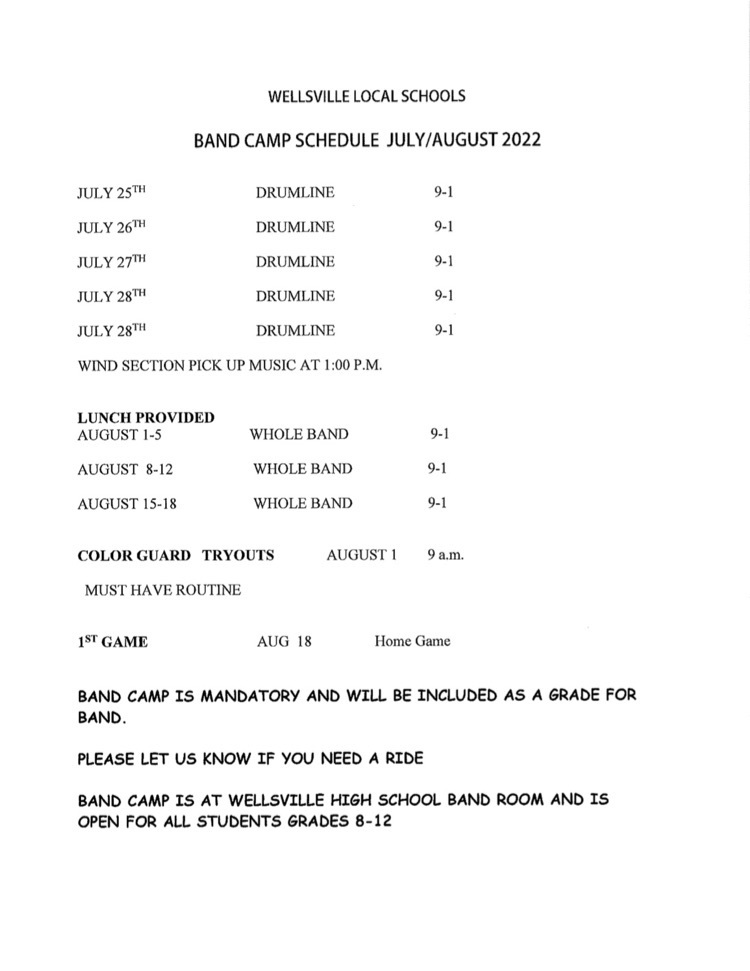 Open Gym for 7th & 8th grade volleyball will be held Wednesday and Thursday from 1-2:30 at Daw. 🐾🐅🏐